DONA CARIDAD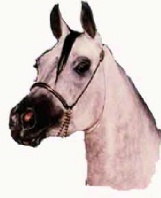 EAST COAST RESERVE CHAMPION 1997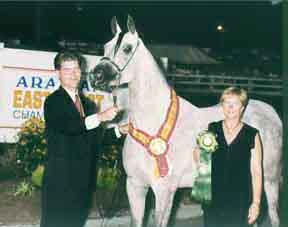 Charity (aka Dona Caridad), is shown and trained by Doug and Dwayne of Burger Training Center in Burbank Ohio. She is a three year old Pure Russian Filly. As a 3 year old she is the East Coast Reserve Champion, August 1997. She will show October 1998 in the National Championships in Louisville KY, as a 4 year old. We call her Charity because of her love for people.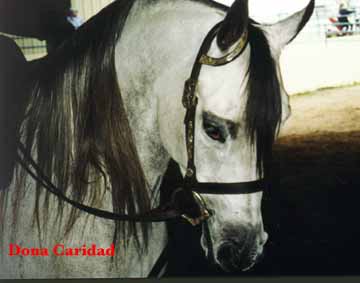 Bluegrass Classic Champion Mare in Halter, April 1998 Lexington, Ky.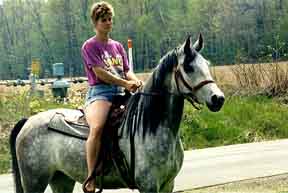 Charity spending a leisure day at home just trotting around with neighbor, Linda. June, 1998.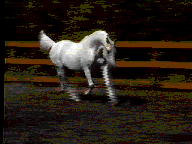 An Arabian In Action - Solon Move, Charity's Grandfather.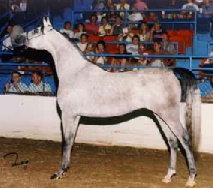 Dona Caridad,(aka Charity).This is Class A show in Michigan, July, 1997. First in her Class. Reserve Champion Overall. Such a proud Princess!

[NEXT]
[Back to Home Page]
Get Your Own Free Homepage