To My Place


Arabian horses, Arabians, Arabian, horse, horses, equestrian, stallion, stallions, Arabian stallions, Arabian show horses, horse graphics, equestrian graphics, ponies, pony, Arabian horse links
Welcome, Horse Lovers and Admirers! My name is Paul and my wife's name is Betty. We live in Burbank, Ohio. We have raised four children, and have eight wonderful grandchildren. We now raise and breed Arabian Show Horses. Please enjoy the view, as I take you to visit with my favorite Arabian Horses. Of special interest is Champion,"Dona Caridad" aka/ "Charity". She is my Pure Russian Arabian. Don't miss her! She has proven to be quite a "Princess". You can also visit some other favorite Arabian horses along the way. The links and graphics are great! Some are mine, some are of my friends' Beauties. Hope you enjoy my website. God bless you!

Ride on in, enjoy the fire!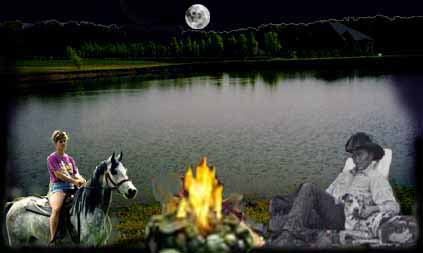 Sit and visit awhile. :)
Please sign my "GUEST BOOK" at bottom of this page. Thank you.

Some of My Friends' Pages!
Angel's Home Page
Greta's Place


Please Email Me! I Love Hearing From You!


[NEXT]
Sign
View

My Counter below was set on October 20, 1997


ThePure Illusion Dressage and Horse Lovers WebRing.
Home of 'Face The Music'



This site owned by
Paul's Horse Pages